Pediatric Physical Therapy Services
We Treat a Variety of Acute & Chronic Injuries & Conditions
If you are looking for physical therapy for your child, then you've come to the right place.
Our physical therapists treat children and adolescents of all ages and abilities. We are skilled at treating children with both acute and chronic injuries and disabilities, such as sports injuries, orthopedic impairments, autism, cerebral palsy, JRA, and developmental delays. Common issues that our therapists treat include weak and tight muscles, joint laxity, poor balance, and poor coordination.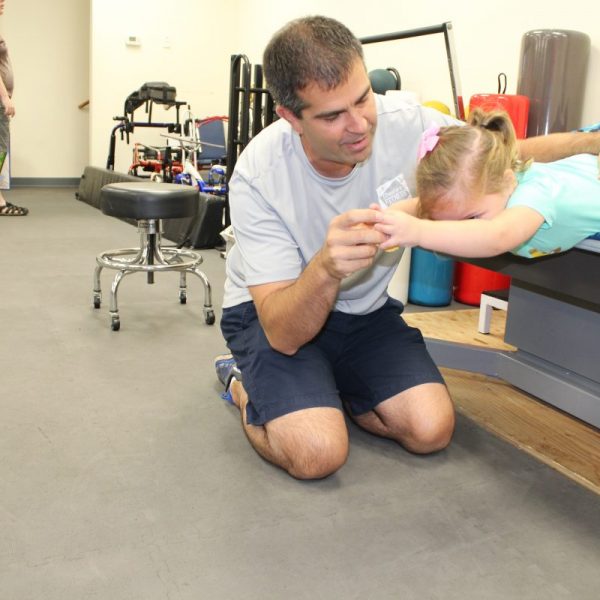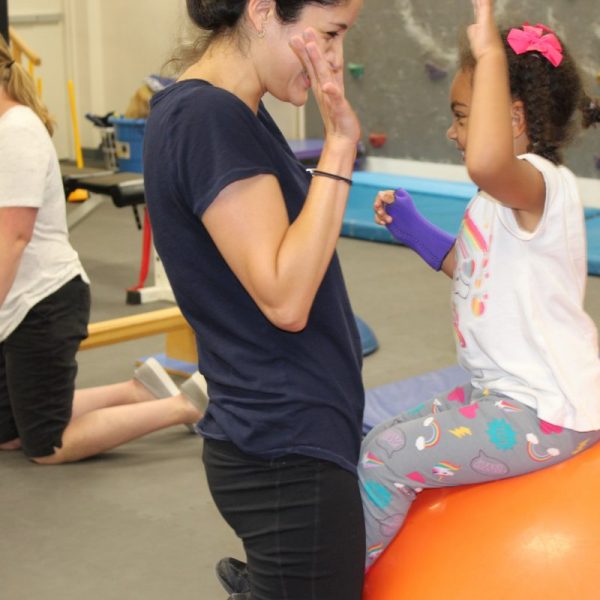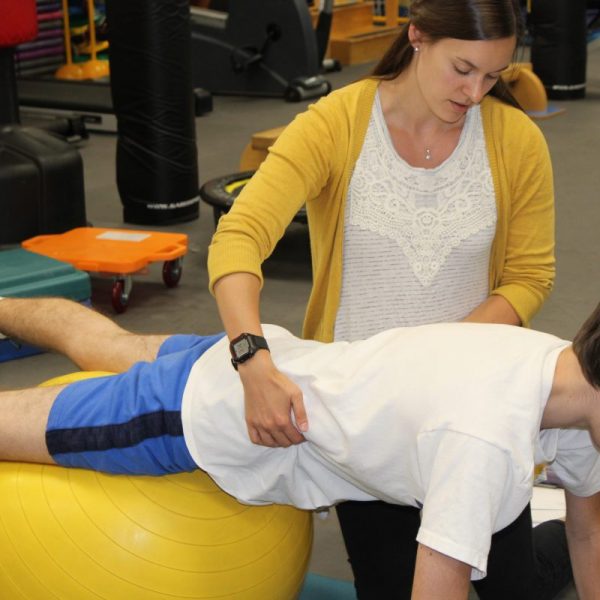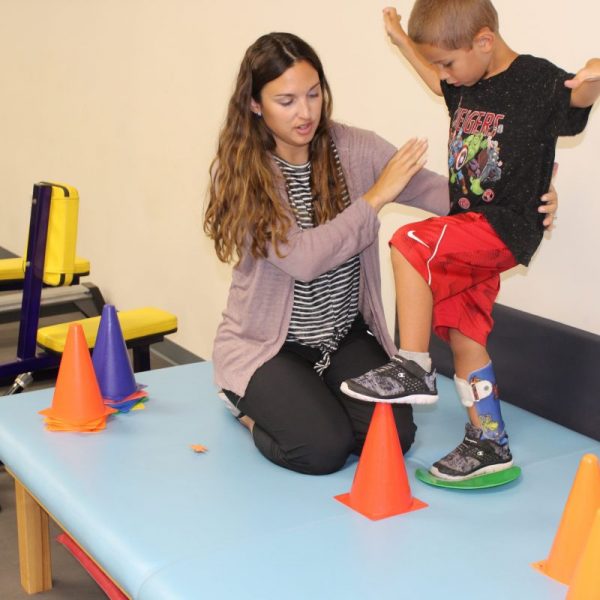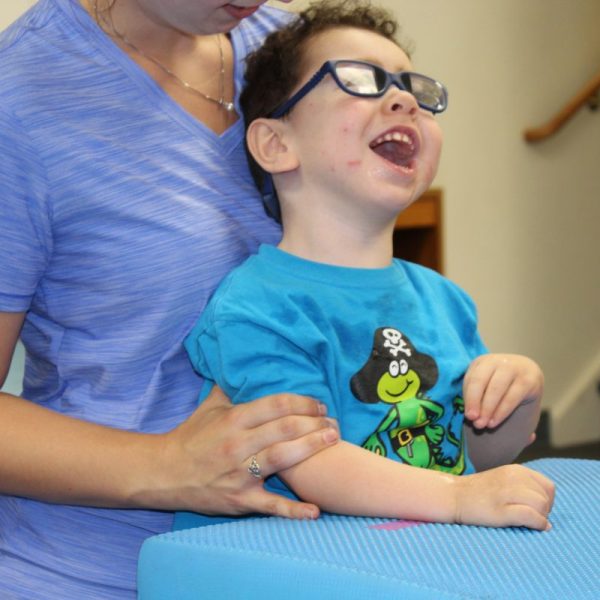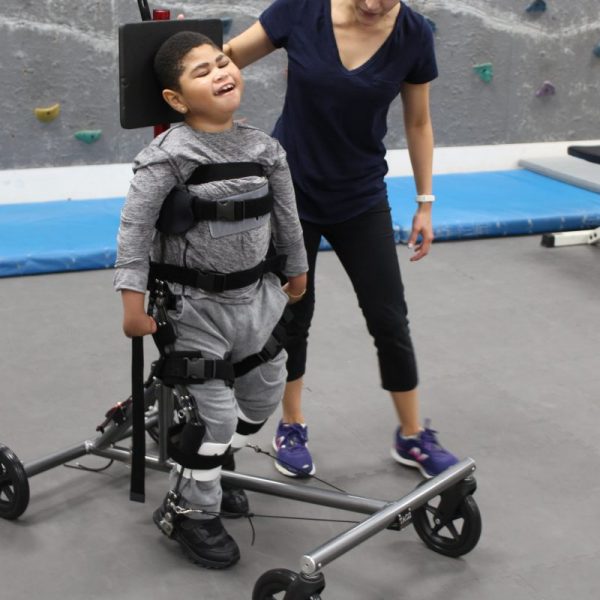 Click on any of the conditions below for more information about how our team of therapists at CFZ can help your child.  Don't see the condition you're looking for? Contact us to learn more.
Our specific treatment programs are dependent upon your child's individual needs, but interventions and strategies used to elicit positive results can include the following.
As a physical therapist at Cheshire Fitness Zone, I have seen firsthand the positive impact therapy services have had on so many children and their families. We are very family-oriented at Cheshire Fitness Zone and are constantly working with our families to help reach their goals for their children. It is an extremely rewarding feeling to see a child learn mobility skills that they were unable to perform prior to starting therapy services. The staff at Cheshire Fitness Zone is dedicated to providing the best care possible for all the children that they work with.
I am so happy we came to Cheshire Fitness Zone. My daughter injured her hip figure skating. Another physical therapist diagnosed and treated her incorrectly. Luckily when we came to Cheshire Fitness Zone and saw Craig he discovered her injury was something else and much more of a serious injury. In fact, we were referred to a Pedi orthopedist who concluded with Craig's diagnosis. The orthopedist said it was a good find, very difficult to catch, and often missed. My daughter had surgery and is now recovering and seeing Craig for rehab. She is almost done and doing well. Highly recommended Cheshire Fitness Zone.
Both of our sons have participated in physical, occupational, and speech therapy at Cheshire Fitness Zone. We make the forty minute trek to Cheshire three times per week because the therapists are like none other we have encountered. Our sons (4 and 5 years old) have received therapy since birth and I was so pleased to have found Cheshire Fitness Zone. Both of my kids have been challenged and nurtured by the therapists. They are so amazing with the kids and I am thankful for their dedication.
We have been coming to Cheshire Fitness Zone for fifteen years. Our son has a motor dyspraxia which causes challenges with posture, upper body strength, and affects his fine motor skills too. After coming consistently every week for 1-2 visits he has surpassed many of his physical challenges. Now as a young man he takes physical challenges like 5k's and bike challenges with a smile. We are grateful to the many physical therapists he has had over the years. Each of them has encouraged him and pushed him to improve in a gentle, but firm way, and always with a sense of humor. Our son looks forward to coming every week.
I love working at Cheshire Fitness Zone because the therapy team is always willing to collaborate and share different treatment strategies and therapy techniques. You are never at a loss for ideas!
I love it here. They make you feel like family; they work with your schedule. Everyone in the office is very friendly. I'm here with my son three times a week and I see the differences from when he first started and he's been doing great. This place is just great with my son and with other kids I see around. I'm truly blessed to be around great people all the time.
Cheshire Fitness Zone provides staff at our school that understands the role of related service providers in educational settings, meet the educationally related needs of the students, and communicate well with faculty, staff, and parents. They exhibit a high degree of professionalism and state of the art physical therapy.
My son has greatly benefited from OT and PT at Cheshire Fitness Zone. The therapists are so patient and knowledgeable. The facility is also very impressive and fun. We look forward to seeing our son progress as we continue therapy.
Cheshire Fitness Zone has tremendously helped not only our two children receiving services, but our entire family. The atmosphere in the clinic is friendly, supportive, and understanding. Their office staff is amazing and accommodates each family's schedule and needs. Our children receive speech, OT, and PT services. Every one of the therapists they have worked with has been wonderful and our children have made incredible progress. The kids also love going to all of their therapy sessions because the therapists make each and every session fun and exciting. We are so fortunate to have found Cheshire Fitness Zone and recommend it to any family looking for services for their children.
Thank you for teaching me everything I know about OT and sensory diets. You go above and beyond for our students and we really appreciate all that you have given us.
Request An Appointment With Us Online Today